DETAIL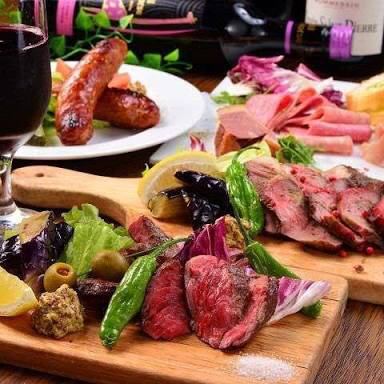 【Saturday, Sunday, Tuesday only】 【Meat Balcourse → 3000 yen
3000 yen
※ It will be announced on Saturday, Sunday and Tuesday only!
6items

4

~

80persons

All-you-can-drink available

The Malt, you can drink all you can with wine.More than 30 kinds of drinks are all you can drink.
Limited course challenging with deficit preparation! We will deliver in full range of the full course of all 6 chefs chefs! We can also order dessert for +200 yen per person!
Menu
[1 item]
Bruschetta with eggs and raw ham
[2 item]
Fresh basil scented Caprese
[3 items]
Italian style onion green salad with special dressing
[4 items]
Add Spicy Nacho Su Boronese -
[5 items]
Mix pizza
[6 items]
Grilled chicken original incense grass
All-you-can-drink menu
·beer
· The Malts
·Whisky
· High Ball, Cork High, Ginger High Ball, Water Round, Rock
·gin
· Gin tonic, Jim bag, Jin Ricky
·vodka
· Moscommeureur, screwdriver, vodka tonic
Lam
· Rum coke, rum back, ram tonic
Cassis
Cassis orange, black currant soda, Cassis Oolong
Peach
· Fuzzy Negble, Reggae Punch
Campari
· Campari soda
- Mojito
- Mojito
- Zhuhai
· Lemon Sour, Grapefruit Sour, Lime Sour, Oolong High
·Soft drink
· Cola, Gingeraire, Orange juice, Oolong tea

Reservation deadline

Coming to the store until the day before the desired date 20
2018/03/28 update